With our team of highly qualified experts and former top managers in the industry, we cover almost every topic in the energy sector.
Prof. Dr. Peter Reichetseder
Prof. Reichetseder is a Senior Advisor Upstream with Global Experts – Energy Consulting. He contributes both business and technical expertise in the upstream energy area. His interests include scientific (lecturing @ TU Clausthal) and related topics (e.g. deep geothermal and unconventionals).
Peter currently lectures at the TU Clausthal and in addition serves the E&P industry in various positions, e.g. as advisory board member of DGMK.
Peter worked at E.ON E&P GmbH for ten years as COO with responsibility for building and growing the upstream business to a substantial size with focus on North Sea (UK, Norway), Russia and North Africa (exploration in Algeria and Egypt). He left E.ON E&P GmbH in 2013.
Before joining E.ON Peter was Professor at Tech. University Clausthal for Petroleum Engineering (focus: drilling, production, gas supply). Prior to that Peter spent 18 years with Wintershall AG in various operating and leadership roles within upstream including the position of Executive V.P. for Wintershall's upstream business (1995 – 2000).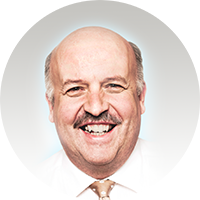 Senior Advisor Downstream
Graham is a Senior Advisor Downstream with Global Experts – Energy Consulting. He contributes business expertise in the areas of power markets and more widely regarding downstream energy. His two main interests are power market design and energy transitions. For nine years he was Chief Economist at RWE AG (Germany's largest power generator) with responsibility for all planning assumptions, support of project evaluations and energy transitions strategy. After that he was appointed Honorary Professor for Energy Economics at the Ruhr University Bochum and for two years was Senior Advisor to the Energy Transitions Commission. Previously he worked as an energy consultant and for six years was the Director of European Energy for Global Insight (now IHS CERA) where his work included major studies on the gas markets for the European Commission and frequent engagements as an expert witness in gas arbitration processes. Earlier he worked as a Management Consultant with Deloitte with emphasis on energy liberalization. He began his career at ExxonMobil working in refining, logistics and supply. Graham is a member of the Wirtschaftsrat (Economic council of the German conservative party) and the Association for Industrial Power Plants (VIK). He is regularly invited as a keynote speaker at major conferences. To find out more about Graham please go to www.gw-energy.eu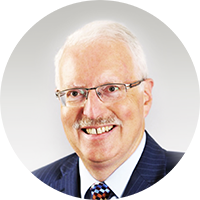 Mike is a Senior Advisor within Global Experts – Energy Consulting. He contributes both senior executive as well as operational expertise in the power generation and power markets area.
His interests include utility transformation processes and strategy as well as market-design related topics.
In addition, Mike serves the power industry in various capacities, including his role as advisor and non-executive director.
Mike worked at E.ON for 20 years in various executive and senior management roles (e.g. Group COO Power Generation, CEO Renewables, MD E.ON Russia and Group SVP Commodity Risk Management & Trading). He left E.ON in 2015.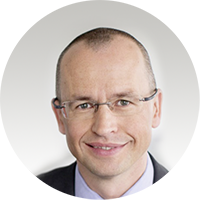 Global Experts
From insight to impact !