With our team of highly qualified experts and former top managers in the industry, we cover almost every topic in the energy sector.
Prof. Dr. Peter Reichetseder
Prof. Reichetseder is a Senior Advisor Upstream with Global Experts – Energy Consulting. He contributes both business and technical expertise in the upstream energy area. His interests include scientific (lecturing @ TU Clausthal) and related topics (e.g. deep geothermal and unconventionals).
Peter currently lectures at the TU Clausthal and in addition serves the E&P industry in various positions, e.g. as advisory board member of DGMK.
Peter worked at E.ON E&P GmbH for ten years as COO with responsibility for building and growing the upstream business to a substantial size with focus on North Sea (UK, Norway), Russia and North Africa (exploration in Algeria and Egypt). He left E.ON E&P GmbH in 2013.
Before joining E.ON Peter was Professor at Tech. University Clausthal for Petroleum Engineering (focus: drilling, production, gas supply). Prior to that Peter spent 18 years with Wintershall AG in various operating and leadership roles within upstream including the position of Executive V.P. for Wintershall's upstream business (1995 – 2000).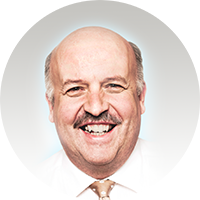 Mike is a Senior Advisor within Global Experts – Energy Consulting. He contributes both senior executive as well as operational expertise in the power generation and power markets area.
His interests include utility transformation processes and strategy as well as market-design related topics.
In addition, Mike serves the power industry in various capacities, including his role as advisor and non-executive director.
Mike worked at E.ON for 20 years in various executive and senior management roles (e.g. Group COO Power Generation, CEO Renewables, MD E.ON Russia and Group SVP Commodity Risk Management & Trading). He left E.ON in 2015.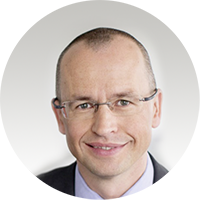 Senior Advisor / Location Düsseldorf
Andreas is a Senior Advisor Natural Gas Business with Global Experts – Energy Consulting. He contributes with his broad experience and in-depth knowledge covering technical, operational, commercial as well as strategic aspects of the Gas Value Chain  
Recent focus within E.ON and Uniper was on strategy development and implementation, operational performance management, Russian Long Term Gas Contracts and Business negotiations as well as on M&A projects. He left Uniper in 2017. 
Andreas began his career with Shell International E&P before he moved to Germany to join Wintershall AG and Wingas GmbH.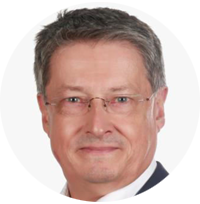 Global Experts
From insight to impact !